A random assortment of reports, thoughts, ramblings and information. Pretty much a view inside my wonderfully complicated, sometimes broken, and entertaining mind.
I want to punch an optimist!
---
I am not an optimist. I try REALLY hard to be a positive, happy person, but the truth is, it is a daily struggle for me. I have to force myself to find the positive in life.
I wouldn't even consider myself a pessimist per say. Yeah my brain automatically thinks of everything that COULD go wrong. And sometimes I get sucked into that black vortex of negativity. But I guess I would consider myself a realist.
The reality is, not everything is just "going to be ok". Shit happens. Life sucks. There are so many things out of our control.
I am the type of person who would rather know all possible outcomes. I want to know what the probabilities and possibilities are. I want time to research and inform myself. To make a plan for all possible scenarios.
Knowledge is power. I don't believe in the saying "ignorance is bliss". No, ignorance is dumb. I want to head into battle protected with knowledge, understanding and a plan! Why go in blind?
I was recently given some less than positive news. It was actually a major blow to my life plan. I found out that the cyst I had on my ovary has left damage. The damage is very likely permanent, and this will significantly hinder my chances of getting pregnant. A battle that we have already been fighting for two years.
Of course I want to think the best. I really do hope that "everything is going to be ok". And in reality, things most likely will be ok ... but ok doesn't necessarily mean that things are going to turn out the way I want. Ok doesn't mean that I won't have to go through painful, uncomfortable, long and expensive treatments to try and conceive. Ok doesn't mean that I won't have miscarriages. Ok doesn't mean that I won't have to try and adopt in the end.
I know that realistically, the next year is going to be rough. I am going to have to work really hard, make sacrifices, spend money, undergo treatments that are painful, that mess with my hormones, that make me feel downright awful. I know there is going to be lots of tears in my future. Hopefully there will be tears of happiness along the way as well.
But when an optimist comes up to me and tells me that "everything is going to be ok", I want to punch them. When somebody tells me about the story of their neighbors friends sister who had trouble getting pregnant and now has 20 children and is super happy, I want to hit them with my car.
The fact is, most people don't know me. Although I am pretty open about my life, there are factors that you can't possibly know about my situation. And even, by chance, your aunts cousins bus driver has the exact same issues as me, it doesn't mean our cases are going to turn out the same way.
Mr. Devious is an optimist. He is Mr. Positivity! And that is great. It balances out some of my negative thoughts. He really is the best cheerleader a girl could ask for (hmm .. maybe I should buy him a cheerleader outfit for valentines day ...). I am a lot more tolerant of him saying that things are going to be ok. He knows me. He knows everything about me. And he makes me feel like no matter what happens, everything WILL be ok, even if it isn't the optimal outcome, or what I really want.
But still ...
The unknown is scary. And my future, the thing that I want most in my life, is unsure, unknown, and that scares the shit out of me. No matter how much I tell myself that things are going to turn out the way they are supposed to. No matter how much I try not to worry, try not to think about the possibility that I won't get to be a mom, or of all the things that might go wrong. No matter how hard I try to be positive, and believe that things are "going to be ok" ... I just can't help but think that it might not turn out the way I want it to.
and I think the thing that bugs me the most is like ... if you believe that everything is just going to magically be ok, then you have no drive to improve your chances of everything being ok. Because the truth is, in most situations, you do have some control of what the outcome will be. Or if you have absolutely no control, the least you can do is prepare for an unfavorable outcome.
We don't live in a magical fairy land where fairy godmothers grant wishes, and pixie dust makes dreams come true. We have to work for things, fight for things ... almost nothing is just handed to you on a silver platter. So if you live in lala land and have this notion that everything is just going to be ok ... it isn't!
I hope for the best, but prepare for the worst.
I want to be a mom. I am willing to do whatever it takes to be a mom. The truth is, that may not be enough. My body might not be made for being pregnant. Of course, it could happen, but it also might not. Instead of being sad, mad, hurt, scared ... I want to research, plan, and go into battle with as much knowledge as I can. I want to prepared. I want to know what my options are. I want to hold onto the hope that even if I can't get pregnant, there are other options. I want to know what those options are, prepare for the physical and financial toll they may take, and mentally prepare.
So no, I am not an optimist, but I am also not a pessimist. I think I am a realist, and I like being a realist.
And to all the optimists out there ....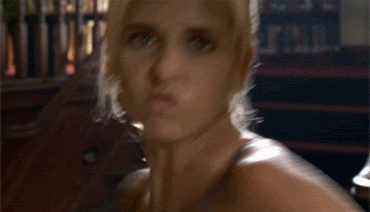 Comments