A random assortment of reports, thoughts, ramblings and information. Pretty much a view inside my wonderfully complicated, sometimes broken, and entertaining mind.
Brat Apprentice
---
As most of you know, I have snagged an absolutely wonderful Dom -
Dr. Dom
. I am so glad to call him mine. However, he isn't ALL mine, that is because I share him with
LittleMissSass
.
When Dr. Dom told me that he wanted to continue a relationship with LittleMissSass as well as start a relationship with me, I will be honest, I was scared. Sharing is not something that I have been very good at in the past. Which kind of seems hypocritical since I have multiple play partners.
I have waited so long to find a Dom who is a good fit for me. I barely claimed him as mine and I was scared of losing him. I was scared that he would find me too much work. I was scared that two of us would overwhelm him. I was scared that he would choose her over me.
I shared my fears with Dr. Dom and he did everything he could to make sure that I felt safe and secure. I had no right to say no, so I told him I would do what I could to be ok with everything and that no matter what I would stay open about my feelings.
I asked Dr. Dom if I could meet her. I needed to get to know her, open a line of communication so that I could feel ok. He agreed and so I sent her a message. I was so nervous. Girls can be so bitchy. But as soon as I met her, I loved her! She was so kind, sweet and absolutely amazing.
We make a great team. She is so sassy and has so much brat potential. We gang up on Dr. Dom very well together. He knows he is our little bitch and we call all the shots (shhh don't tell him). We run in circles around him and tease him.
Dr. Dom likes to call us both Sassholes (as well as many other names), but really he adores us, and I adore both of them. I honestly don't know what I would do without them. They both make me so happy!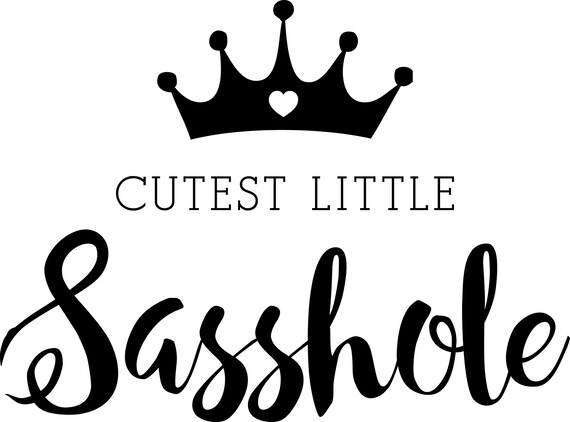 I am taking LittleMissSass under my wing. I am going to teach her everything I know about being a brat. We are going to order matching tshirts and spend forever bratting and ganging up on Dr. Dom together. I couldn't ask for a better Brat Apprentice. She really is the Queen of the Bestest (inside joke).
Comments